LOVING, CARING, & SHARING
Welcome to the Spirit of Love and Deliverance (SOLAD) Baptist Church's website! I hope you use this new and improved resource to learn more about how we are bringing disciples to Christ and improving not only our local, but, universal communities. At SOLAD, we pursue Loving God by worshiping, studying, and giving; We pursue Caring For Each Other through fellowship and social justice; and we pursue Sharing With the World through outreach and evangelism.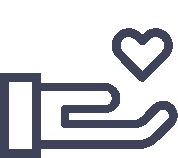 "Every man according as he purposeth in his heart, so let him give; not grudgingly, or of necessity: for God loveth a cheerful giver."